I called Dancia London this morning to check on the order I placed in mid-August for Merlet Cloe 14/36.5 D. It turned out they had it for a while ago! They just forgot to call me. They were very apologetic. We are all human after all.   
Also, it is not a good idea to do pointe work with dead shoes if they are too dead. My big toe joints ache so much today. I am in pain. I will take a break from ballet for a couple of days or so. I am only a recreational dancer now, but don't do this if you are an aspiring dancer. You might ruin your career dream.      
So I did not have to cheat on Cloe and I am very happy about it. I was thinking of going to either Freed, which adds up for recreational dancers, or Capezio, which a friend of mine recommends but I have never tried.   
This is my third pair of Cloe. In the image below, from the left, My first Cloe, which I used for almost four months until my better half microwaved it, one with broken and glued shank about a month old and the brand new one I just bought today. Hopefully this one last long.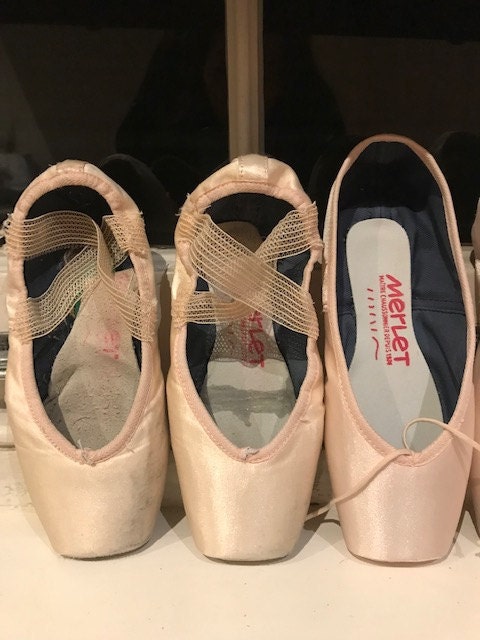 The new pair looks a bit higher-profile than old pair. I think, however, this is workable. I will step on them. For details about Cloe, please read my previous blog post.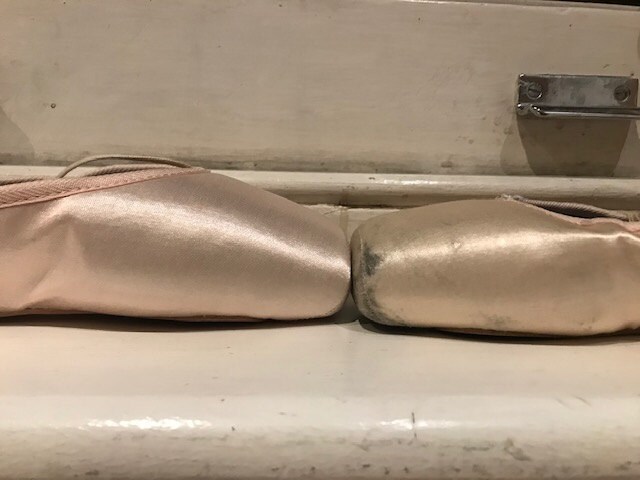 In this image, the left one is microwaved Merlet Cloe and the right is microwaved U.S. Gaynor Minden.  I microwaved Gaynor Minden myself to soften them because they were a bit hard for me. They were just fine. I carried on using them from just before the first Covid-19 lock down in March 2020 until about October or November. These were my last useful GM pair.   
Please note Merlet Cloe and GM are both made of modern materials.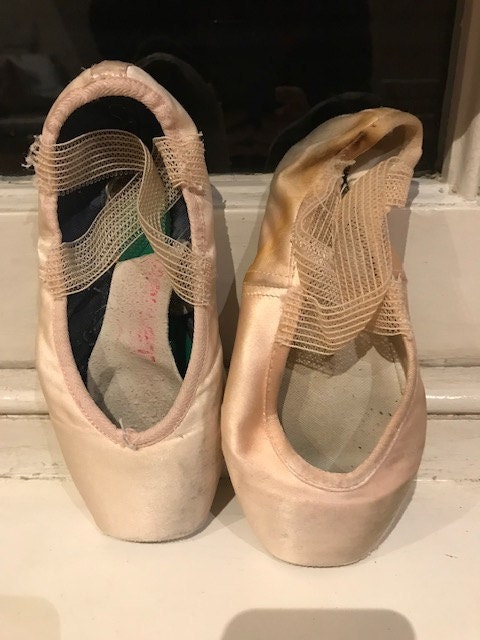 Comparing the brand new Cloe and the microwaved Cloe, and the microwaved GM and Bosnia Herzegovina-made GM, which I used for about 20 minutes.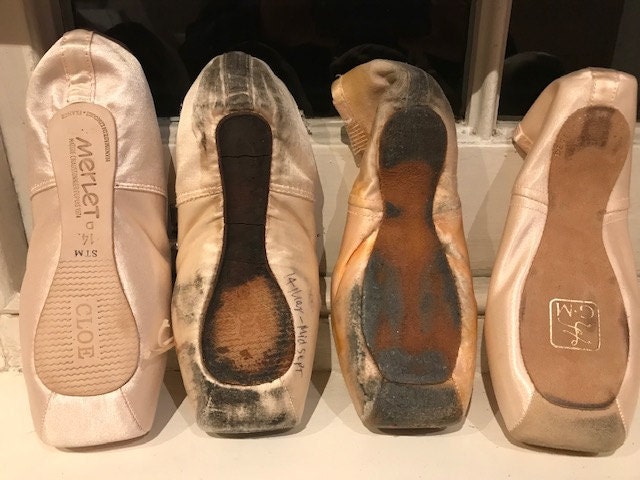 Mirowaved GM was burned a little bit but there was no problem otherwise.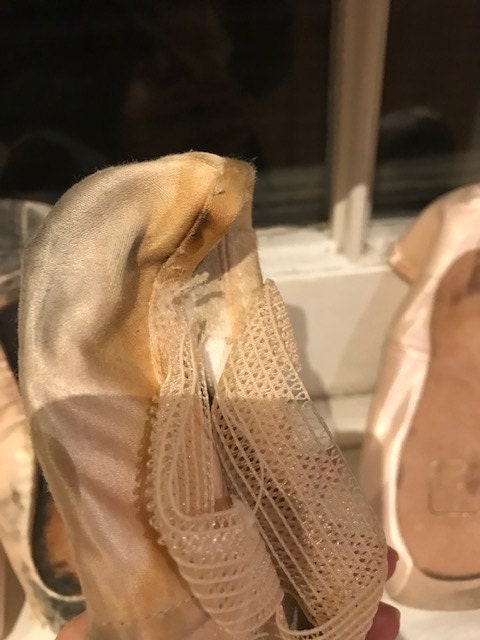 This is the microwaved Cloe shoe. The outer sole got burned, became brittle and broke.